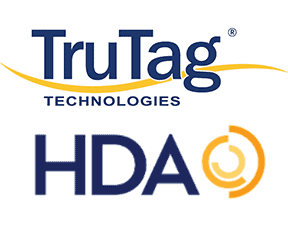 Emeryville, CA – TruTag CEO Barry McDonogh will speak at the HDA Pharmaceutical Cargo Security Coalition (PCSC) Educational Seminar on April 4. Barry's topic, Safeguarding the Supply Chain With Digital Medicines, will focus on how digitized medicines can be used to protect and engage patients.
The Healthcare Distribution Alliance (HDA) is the national organization representing primary pharmaceutical distributors that helps members navigate regulations and innovations to ensure efficient and reliable delivery of medicines and healthcare products.
Barry's talk will be at 11:00 am in Salons A-D of the Hanover Marriott in Whippany, NJ. You can learn more about the event and register here.