February 1, 2023, EMERYVILLE, CA – TruTag Technologies announced today that Barry McDonogh, has been promoted to Chief Executive Officer of TruTag Technologies and its sister business Hinalea Imaging. Mr. McDonogh assumes this role having been part of the executive team over the past seven years.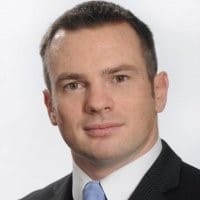 Since joining in 2016, Mr. McDonogh has led the sales, business development & strategy functions for TruTag Technologies. In addition, he co-founded and managed Hinalea Imaging, a business focused on solving complex inspection challenges.  He is an experienced leader with a proven record of growing businesses in varying industries and stages of growth. He has previously served in senior executive roles at Systech International and UDG Healthcare PLC before joining TruTag. His career also included M&A advisory roles with Ernst & Young and Deloitte. Mr. McDonogh holds a BSc. from University College Dublin, and an MBS from the UCD Michael Smurfit Graduate Business School.
"Counterfeit medicines are killing thousands of teenagers in the United States every year. Our team is working to empower patients to ensure the medications they take are safe. I am privileged to work with a terrific group of talented and driven colleagues in pursuit of this goal," said Mr. McDonogh.
ABOUT TRUTAG TECHNOLOGIES
TruTag Technologies, Inc. is a leading security and technology solution provider that is seeking to protect patients and consumers through the mass digitization of medicines and other products. In 2022, TruTag Technologies won the Fierce Healthcare Innovation Award for Digital/Mobile Health Solutions. It has also been recognized by The Edison Awards, Fast Company, and R&D 100, and was selected by the World Economic Forum as one of the most influential technology companies. Learn more at www.TruTags.com.